Do you remember that famous TV ad? The March 2018 field trip for the Philadelphia Society for Promoting Agriculture will finally answer that question! The March 1, 2018, field trip is coming soon! We will be visiting the JBS packing facility near Souderton, PA and having lunch at the Franconia Heritage Restaurant. JBS is the largest beef processing facility east of the Mississippi. The plant is located at 249 Allentown Road, Souderton, PA 18964.
Here's the link to Google Maps: JBS Facility
Plan on arriving at the site by 9:45 AM where we will meet plant staff who will provide an expert tour of this processing facility. Then at Noon we will travel just a few minutes away to the Heritage Restaurant (508 Harleysville Pike, Souderton, PA 18964) where we will enjoy a buffet lunch at this outstanding restaurant.
Here's the Google Maps for the Restaurant: Heritage Restaurant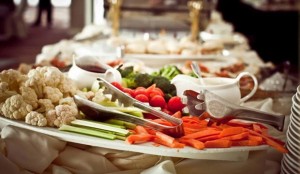 Plant staff and local ag leaders will join us for further networking and discussion. You will not want to miss this event and plan to bring a guest (or two).
You can register for this meeting and pay online here: Tickets
All registrations are due Thursday, February 22, by Noon (please email or mail early).
PLEASE NOTE THE DEADLINE – DUE TO RESTAURANT REQUIREMENTS WE MUST HAVE YOUR REGISTRATION EARLY